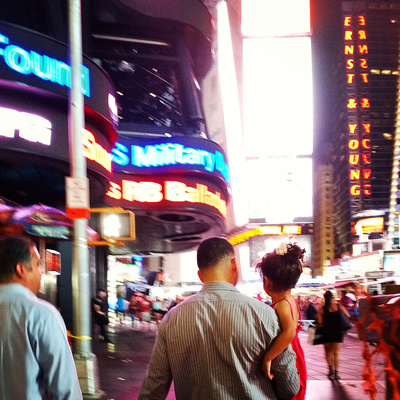 My best friend Janae recently moved to New York. I had the pleasure of going with her for a few days and acting as a buffer of some sort. A kind of touch stone from the past to support her towards the future. Maybe that's giving myself too much credit, but I know that I got to spend 4 days in NYC with Janae and it was a blast. Between her starting work and my starting grad school, it might be a while before we get to see each other again. Thankfully we have texting, and skpye, and Facebook messages, and Google talk, and carrier pigeons if needed.
Janae and I have known each other since we were 15 years old. Bonded by sarcasm and a low bullshit tolerance we've been constants in each other's lives ever since.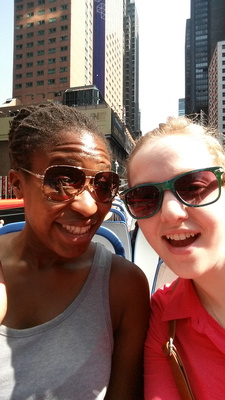 Dear Janae,
Firstly, I love you so much. You say that every one needs a crazy bitch friend, well, you are mine. And you are so much more.
Over the past 11 years I have seen you grow and take risks and always always always try. You've almost seemed fearless at times and I've wondered if you were even a mere mortal like the rest of us, but we'd talk and I'd remember that you are wonderfully human. You have chosen to keep me in your life and I am so thankful.
I say wonderfully human because you are. You can be loud and brash. You are bold. You make mistakes. You are flawed and that's ok, because aren't we all? I've seen you work on bettering yourself in every aspect: mentally, emotionally, and professionally. You are an inspiration to me. Watching you makes me want to kick my own ass and make things happen. There's something about watching you pursue your dreams that encourages me to pursue mine. "If Janae can do it, then I can do it". Even though we aren't going down the same path I know that you are by my side just as I am beside yours.
You are the wine to my pizza on a Saturday night.
Lastly, be safe. Have fun. Kick ass.
Love you.